Dental Fillings Treatment in Anchorage and Wasilla, AK
A dental filling is used to repair a small gap, or cavity, in a tooth. To fix a cavity, a dentist removes the damaged tooth tissue and then fills the space with a filling substance. Dental fillings help to restore and prevent further damage to decaying teeth. It provides a resilient and aesthetically pleasing solution for restoring smiles. At Four Corners Dental Group,

Dr. Higgins

and our professional staff provide dental fillings so that you can protect your beautiful smile. For more information,

contact us

, or schedule an appointment online. We have convenient locations to serve you in

Anchorage

and

Wasilla, AK

.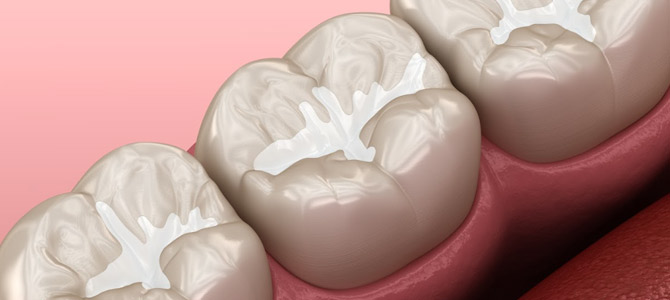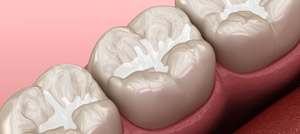 Table of Contents:
What are Dental Fillings?
How long do fillings last in teeth?
How long does a filling take?
How much does a tooth filling cost?
What are Dental Fillings?

Dental fillings play a crucial role in addressing issues such as wear, decay, or damage to teeth. The dentist utilizes these fillings to restore the teeth to their original shape and function. To prevent further bacterial damage, the dentist initiates the process by eliminating all decay and meticulously cleaning the affected areas.

In determining the most suitable filling for your situation, the dentist assesses the extent and location of the decay and considers the type and cost of the filling material that best fits your needs. Before commencing the dental filling procedure, your dentist conducts a comprehensive dental examination, which may involve taking x-rays of your teeth.

These X-rays serve as a tool during the examination to identify any compromised or worn fillings. Additionally, a dental x-ray may reveal structural damage to a tooth that might not be evident through a regular examination by your dentist or dental practitioner.
How long do fillings last in teeth?

Although fillings are designed for durability, they typically do not last a lifetime. Regular dental checkups are crucial in determining when a filling may require replacement. Maintaining good oral hygiene practices is essential to preventing issues with your fillings.

Fillings are generally intended to last for approximately a decade with proper care, which includes regular brushing and flossing. Avoiding detrimental habits like chewing on ice or hard foods is also vital, as they can increase the risk of tooth cracks and breakage.

Your diet plays a role in the longevity of your fillings, and avoiding certain foods can contribute to preserving the integrity of the filling. It's important to be aware of other factors that may pose risks to the durability of your teeth, such as monitoring tooth grinding and using proper safety equipment during sports activities.

Without consistent oral care habits, bacteria may infiltrate around the edges of old fillings, potentially leading to decay underneath or around the fillings, causing them to loosen, break, or dislodge.

Different types of fillings can also vary in longevity. Gold fillings are the longest lasting option, and with proper care and positive habits, they can last between 15 and 30 years. Ceramic fillings are a highly popular option due to their natural appearance and can last up to 15 years.

The specialists at Four Corners Dental Group will work with patients to determine the best type of filling for their unique needs. Whichever type patients choose, fillings offer long-term interventions for restoring their smile.
How long does a filling take?

With modern dentistry, fillings are generally a fast and comfortable procedure. Exactly how long the procedure will take varies according to each patient's unique needs. Typically, fillings for cavities may take an hour or less. Patients who require multiple or larger fillings can expect the appointment to be shorter, while more simple fillings may take less than half an hour.

In instances where patients require multiple fillings, they may be spread out over multiple sessions. Fillings do not require any downtime. When the numbing has worn off, some patients may feel sensitivity in the area, but it is unlikely they will observe any pain.
How much does a tooth filling cost?

A tooth filling cost will vary among patients depending on their unique needs. Factors such as filling material, the complexity of the procedure, insurance coverage, and more will influence the amount patients can expect to pay.

The average cost per dental filling for patients without insurance ranges from $200 to $400 per tooth. Four Corners Dental Group accepts many major insurances, and staff will work with patients to determine which type of filling works best for their budget and their oral health needs.

If you are looking for a dentist in Anchorage and Wasilla, AK, to have a dental filling, then come to Four Corners Dental Group. For more information, contact us, or schedule an appointment online. We have convenient locations to serve you in Anchorage and Wasilla, AK. We serve patients from Anchorage AK. Wasilla AK, Knik-Fairview AK, Meadow Lakes AK Campbell AK, Spenard AK, and the surrounding areas!